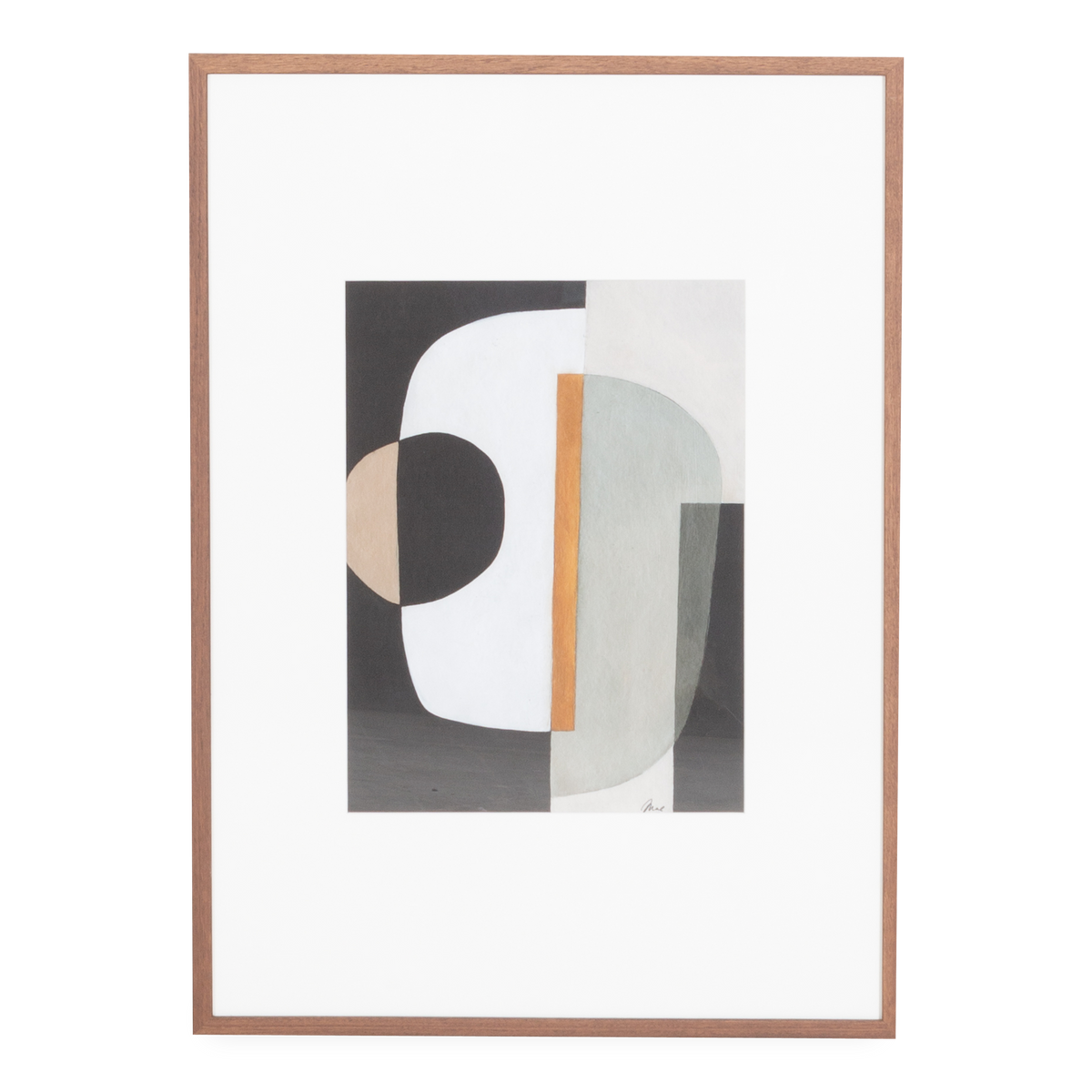 The Voice Within 01
By Mae Studio
Description
An exploration of abstract shapes and contrasting tones, The Voice Within 01 is characterized by its familiar shapes, pleasant asymmetry and its juxtaposition of colours.
This artwork is professionally mounted and framed in a FSC-certified dark oak wood frame with float glass. This art piece is printed on 1440 dpi 10-color UV resistant on Hahnemühle paper. This has been printed, framed and made with care in Copenhagen, Denmark.
Product Code:
Materials
Giclee print on Hahnemühle paper with float glass and oak frame.
Artist
Amsterdam-based Mae Studio expresses a world of motion and emotion through a minimal use of form and color. Working on canvas and paper, her works feature organic forms mixed with muted tones to create striking compositions that reflect human emotions. Soft yet bold, flowing forms come together to create work that is organic and familiar yet presents her unique vision of the world around her.
Measurements
Width: "
Depth: "
Height: "
Additional Measurements
Seat Width: "
Seat Depth: "
Seat Height: "
Arm Width: "
Arm Depth: "
Arm Height: "
Availability and Delivery