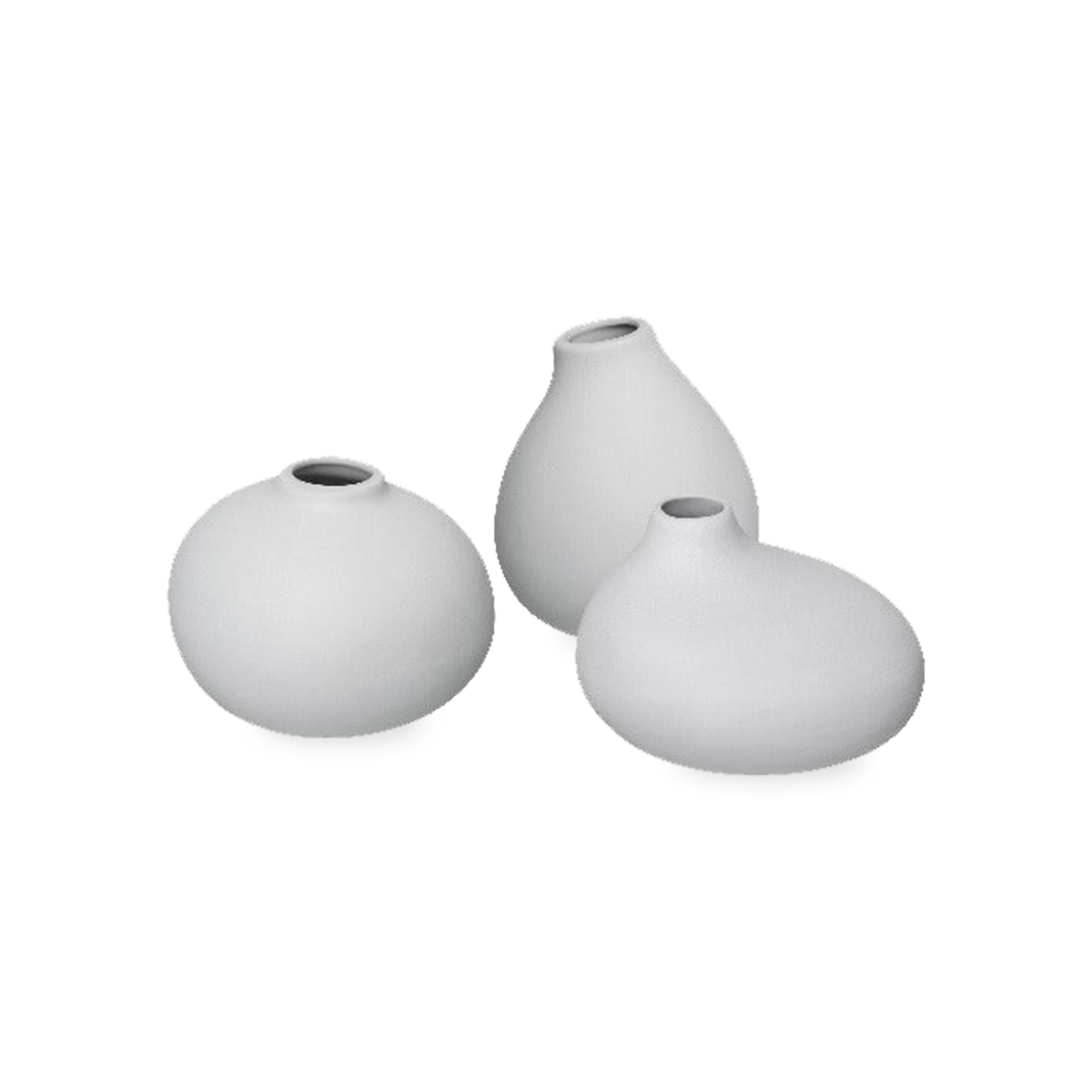 Description
The Organic Vases come in a series of three colourways. When flowers meet this amazing matte, raw, unglazed porcelain surface, the result is subtle and spectacular all at the same time. Sold as a set of three.
Vase measurements are one vase at 3.5" height, one vase at 2.6" height, one 2.8" height.
Product Code:
Material
Unglazed porcelain
Measurements
Width: "
Depth: "
Height: "
Additional Measurements
Seat Width: "
Seat Depth: "
Seat Height: "
Arm Width: "
Arm Depth: "
Arm Height: "
Availability and Delivery
Made of porcelain, our Organic Vases are subtle in their design and are available in a range of colours that complement each other beautifully.