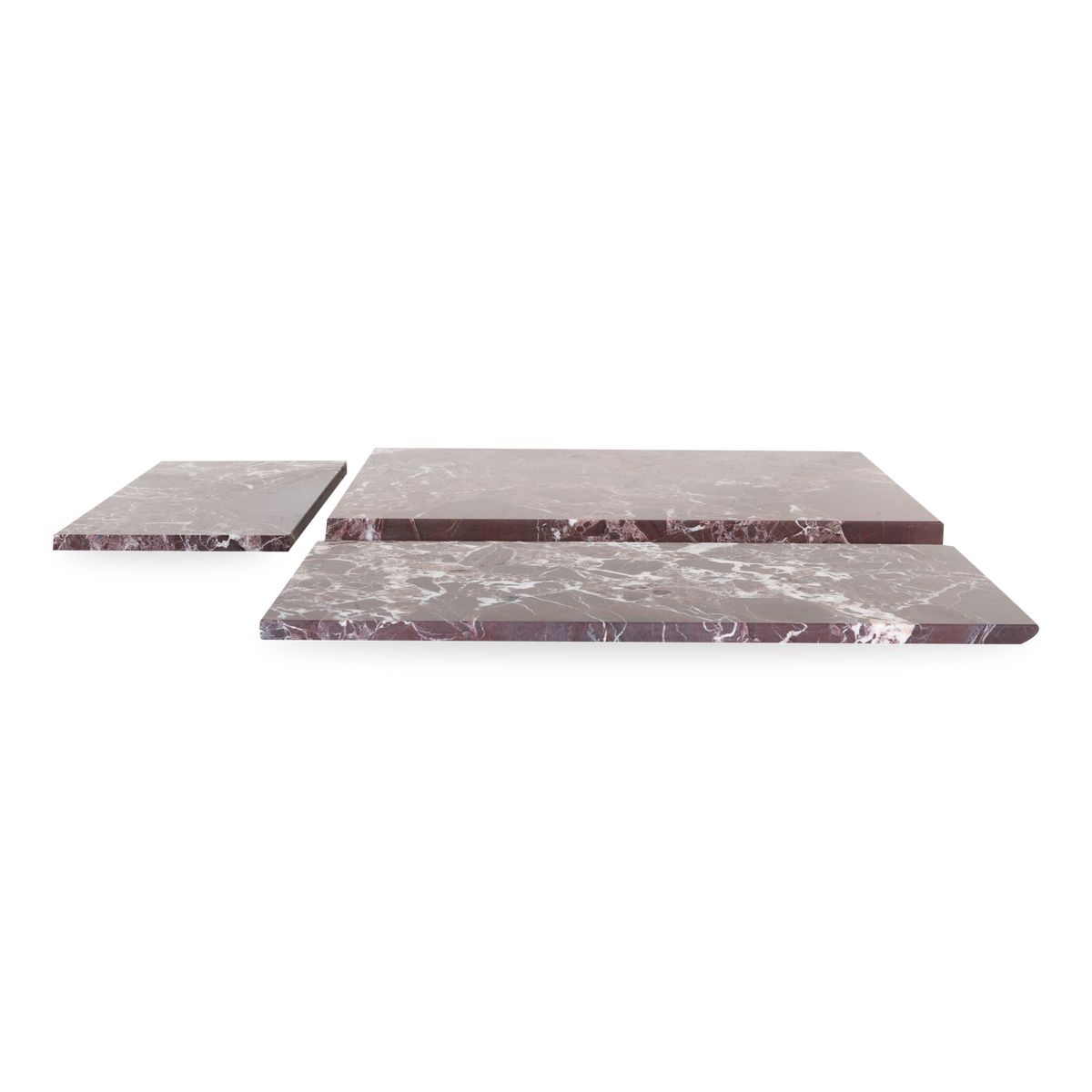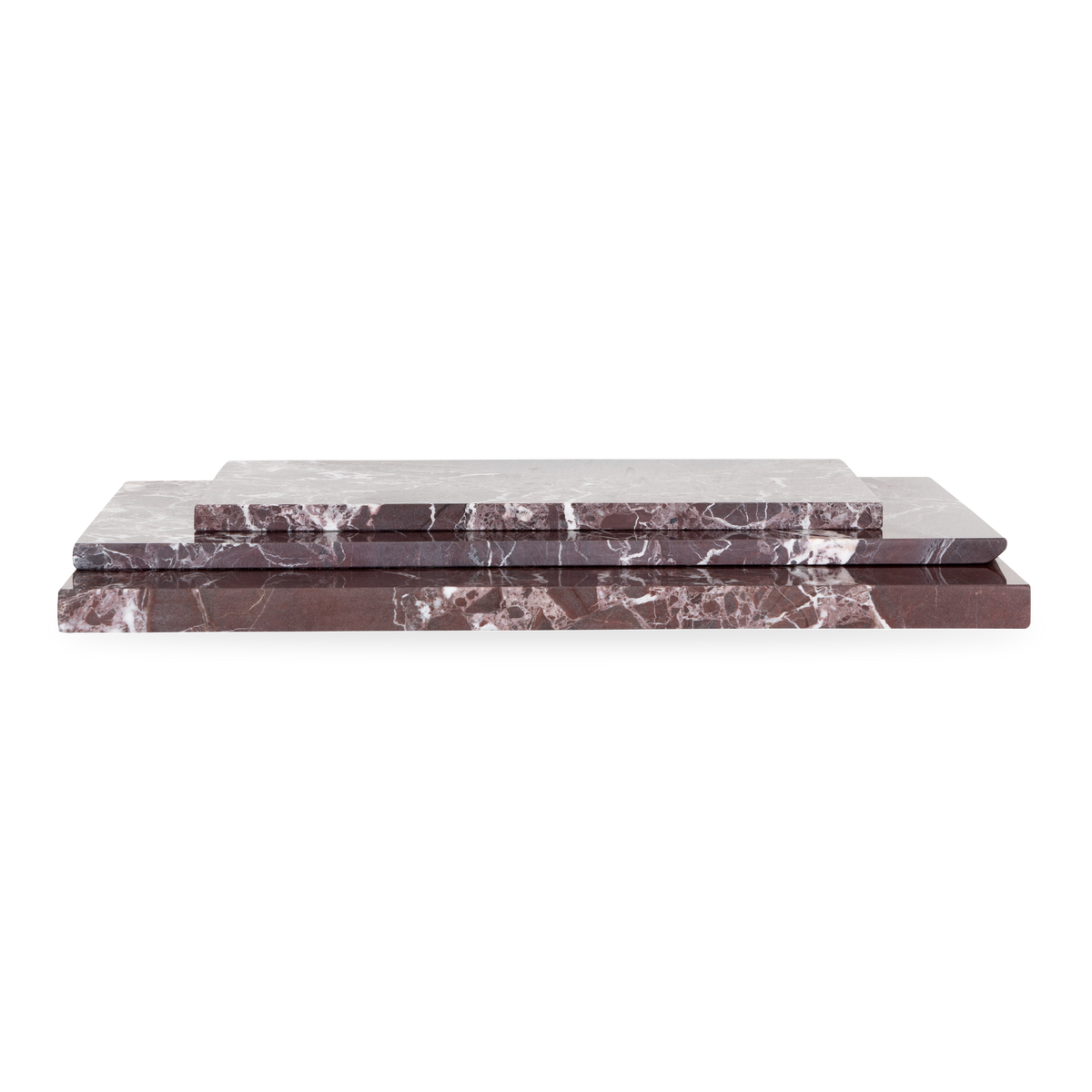 Description
With a focus on textural and visual appeal, the Marble Board is unique and one of a kind. This board features a deep, confident burgundy marble. This piece flaunts its beautiful marble grain which features unique white veins. As it is finished by hand, each piece features unique differences between products.
This piece has natural imperfections like small cracks and holes. The natural marble body will differ in textures, colours and marbling between products.Small
Width: 6"
Depth: 12"
Height: 0.5"
Medium
Width: 8"
Depth: 16"
Height: 0.5"
Large
Width: 12"
Depth: 16"
Height: 0.5"
Product Code:
Care Instructions
Always handle marble pieces with care and only clean them with water and a mild detergent. Don't let any liquid get the chance to soak in and be aware that acidic and strong pigmented products can leave a mark.
Measurements
Width: "
Depth: "
Height: "
Additional Measurements
Seat Width: "
Seat Depth: "
Seat Height: "
Arm Width: "
Arm Depth: "
Arm Height: "
Availability and Delivery