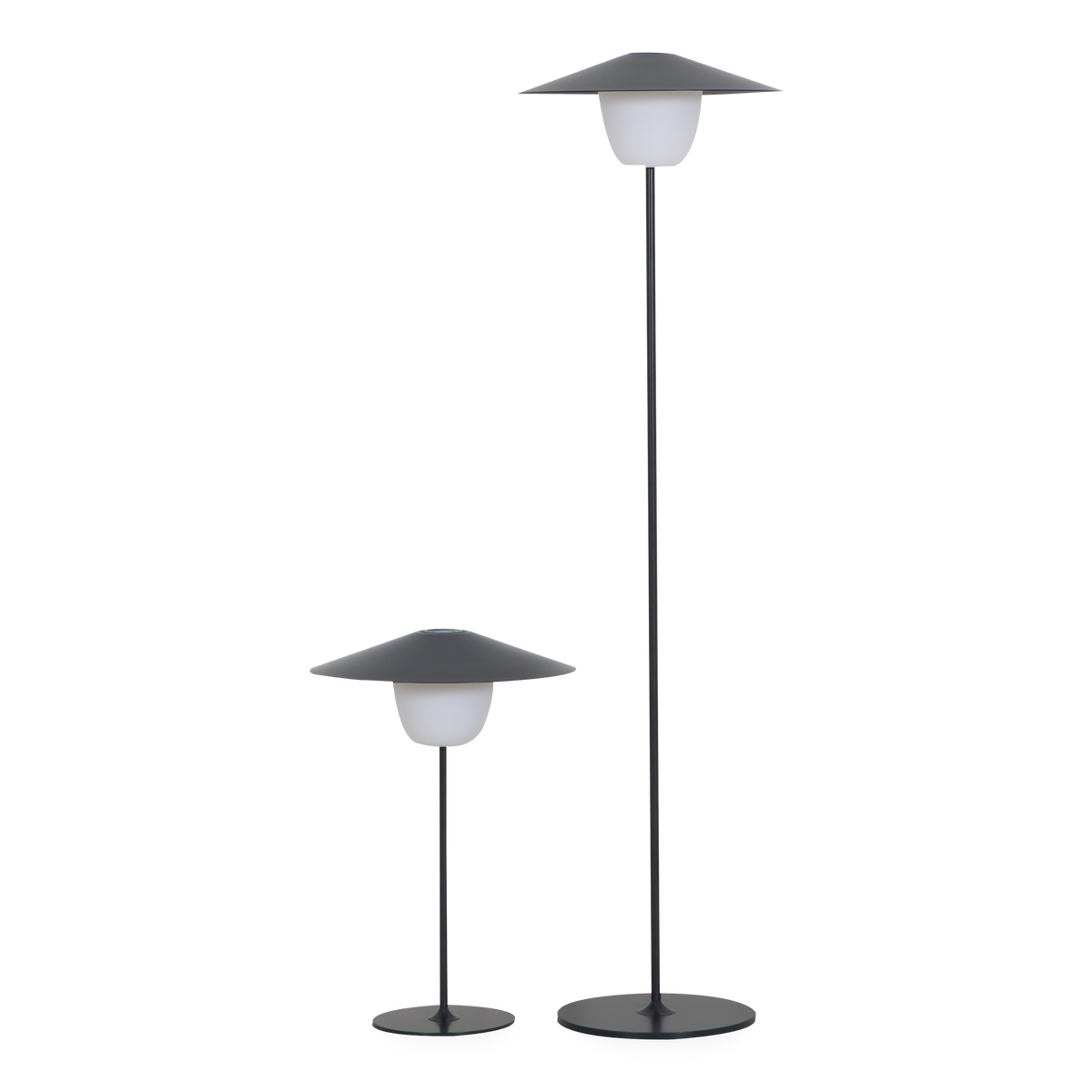 Ani 3 In 1 LED Lamp
Charcoal
$299.00 — $399.00
$209.30 — $279.30
Description
The Ani 3 in 1 LED Lamp is versatile, adaptable, and beautiful. The mobile LED lamp with matt-colored powder-coated aluminum can be used everywhere.
Small -
Width: 13.4"
Height: 19.3"
Large -
Width: 13.4"
Height: 47.7"
Product Code:
Specifications
Bulb Type - 120 Lumen
Number of Bulbs - 1
Bulb(s) - included
Care Instructions
100 Lumens Charging Cradle The lamp can be used directly on the base, standing on the table as a traditional lamp, or hanging from the included rope. With a light touch of the lampshade, two brightness levels can be controlled or lamp can be switched off. The lamp can be placed on the charging cradle and charged with the USB cable (both included) for recharging. ANI is for outdoor or indoor use and is splash-proof. (Do not submerge in water). Run time is 8-16 hours on a charge, depending on brightness level used.
Measurements
Width: "
Depth: "
Height: "
Additional Measurements
Seat Width: "
Seat Depth: "
Seat Height: "
Arm Width: "
Arm Depth: "
Arm Height: "
Availability and Delivery