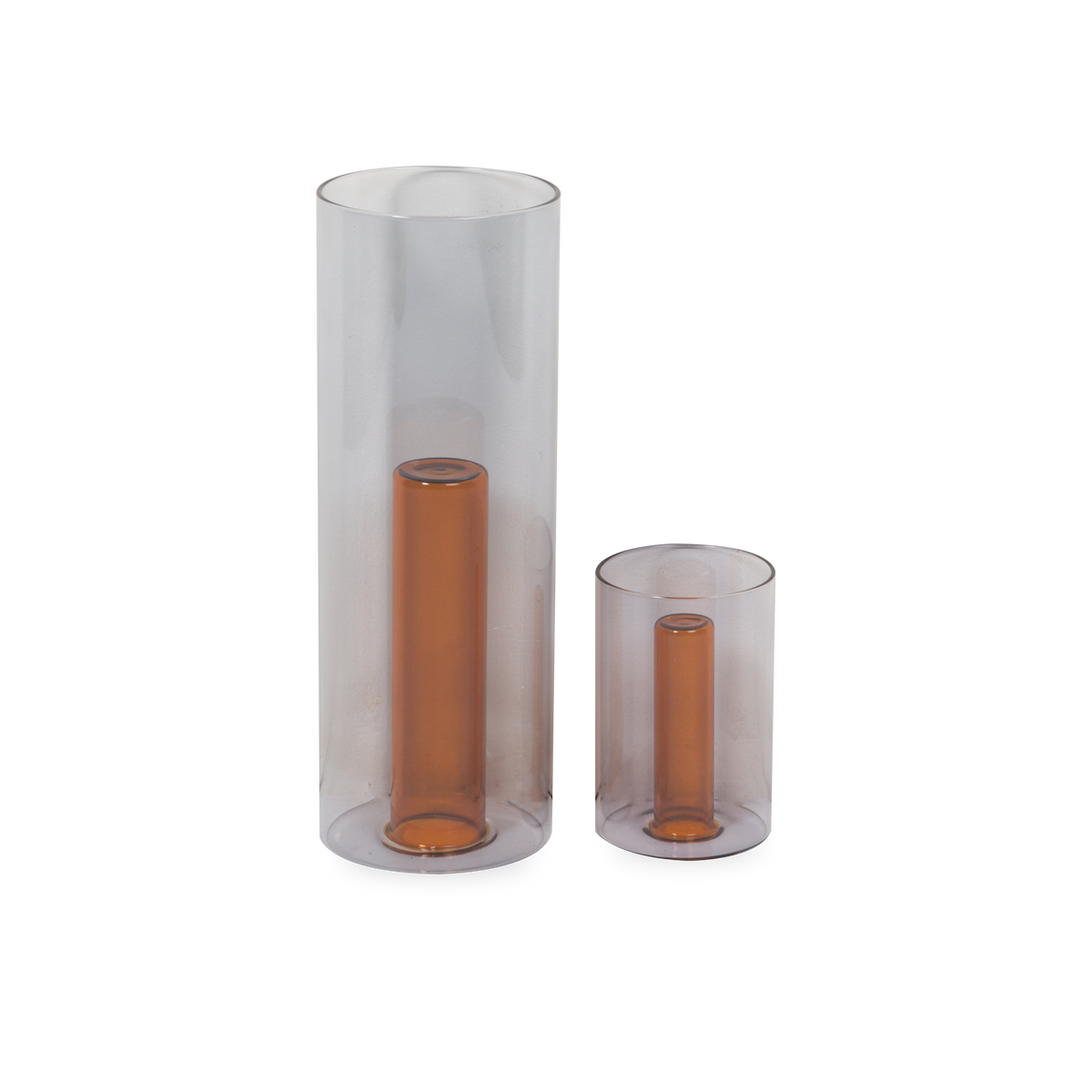 Reversible Glass Vase
Grey/Orange
$39.99 — $69.99
$23.99 — $41.99
Description
The Reversible Glass Vase is hand-crafted from borosilicate laboratory glass and features clean geometric lines, complementing the natural florals within. Simply adding water creates a visual impact as the shapes within the vase interact.
The two coloured glass vases in one allow you to style the vase in many different ways.
Small - 2.5"d x 4"h
Large - 3.14"d x 9.4"h
Product Code:
Material
Borosilicate glass – a material prized for its durability and resistance to thermal shock
Measurements
Width: "
Depth: "
Height: "
Additional Measurements
Seat Width: "
Seat Depth: "
Seat Height: "
Arm Width: "
Arm Depth: "
Arm Height: "
Availability and Delivery
Modern and playful, the Reversible Glass Vase is the perfect Vessel for arranging your favourite botanicals, adding visual impact to dual-purpose.