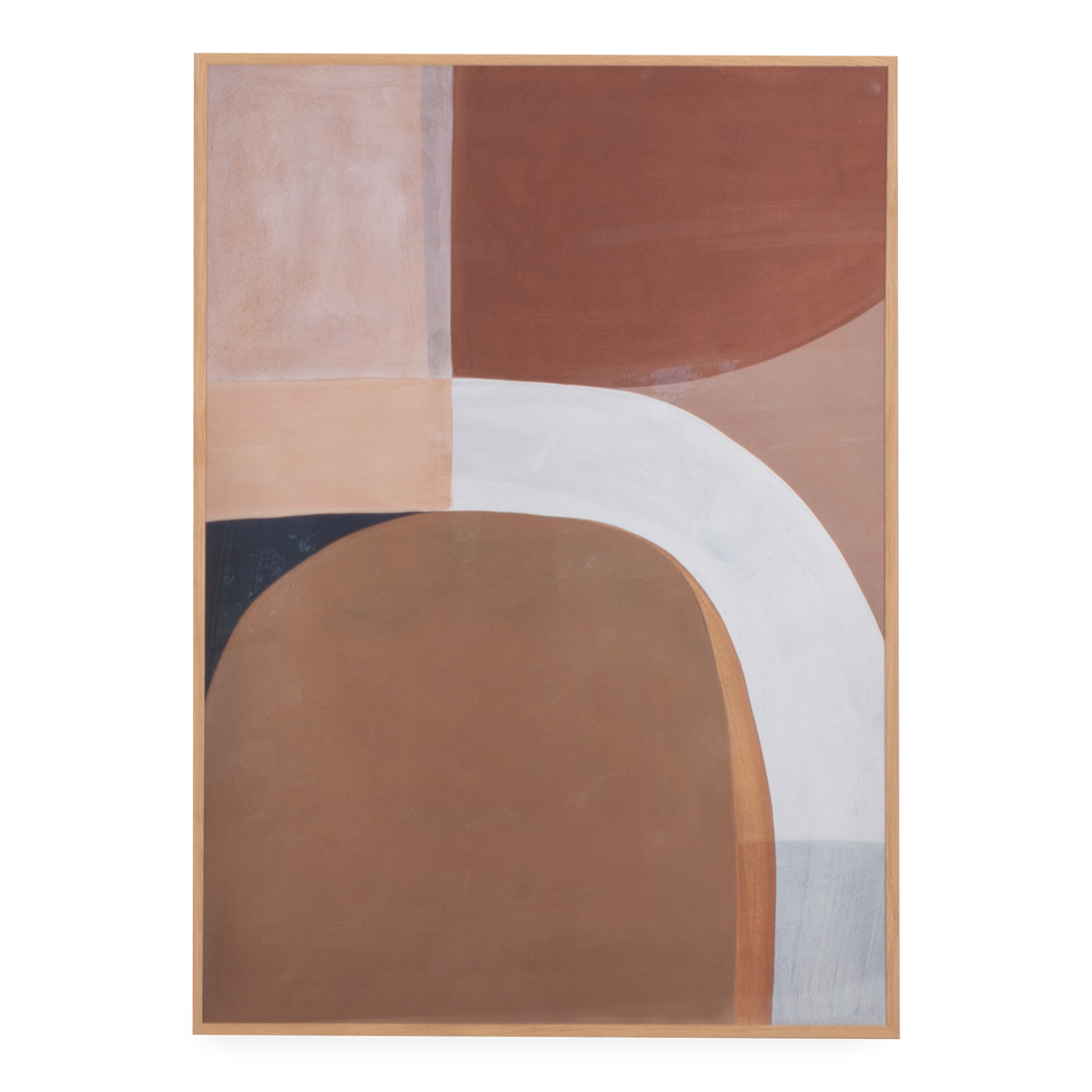 Painted Shapes 01
By Berit Mogensen Lopez
Description
Providing soft, organic forms that are combined with broad, layered brushstrokes, Painted Shapes is defined as both bold yet approachable. Rounded forms in deep blue and rusty red intertwine that are complemented with muted shapes in white, beige and warm browns.
This artwork is professionally mounted and framed in a FSC-certified natural oak wood frame with float glass. This art piece is printed on 1440 dpi 10-color UV resistant on Hahnemühle paper. This has been printed, framed and made with care in Copenhagen, Denmark.
Product Code:
Materials
Giclee print on Hahnemühle paper with float glass and oak frame.
Artist
Berit Morgensen Lopez is a Danish textile and pattern designer who works in the space between art and design. Her work is mainly based on her colorful and unique collages, as seen in her collections of hand-tufted carpets, prints and posters.
Measurements
Width: "
Depth: "
Height: "
Additional Measurements
Seat Width: "
Seat Depth: "
Seat Height: "
Arm Width: "
Arm Depth: "
Arm Height: "
Availability and Delivery