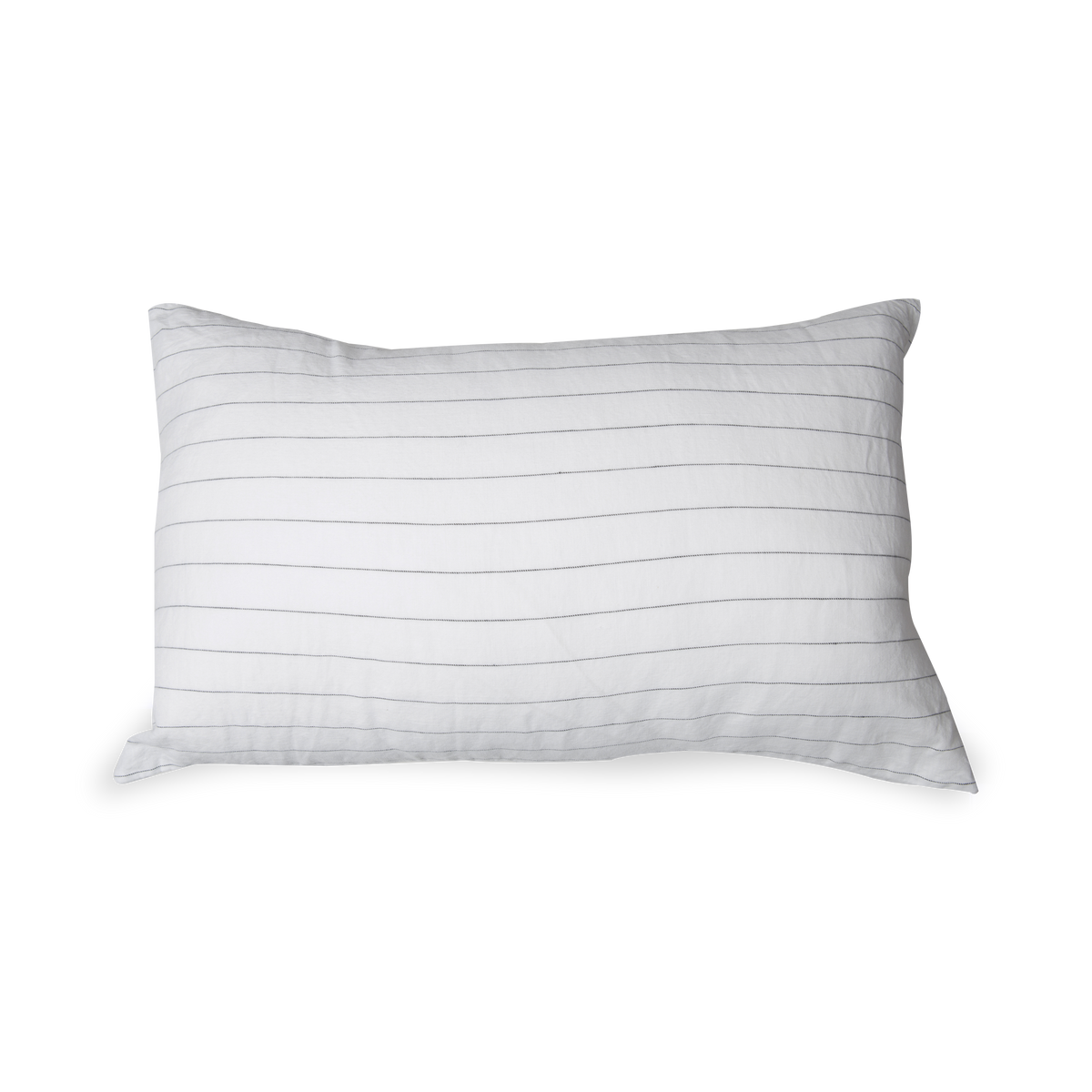 Linen Cotton Stripe Pillow
White/Black
Description
Light and cozy, this throw pillow is a great accent for your home. Made in Portugal with a linen cotton mix.
- Size: 14" x 22"
Product Code:
Measurements
Width: "
Depth: "
Height: "
Additional Measurements
Seat Width: "
Seat Depth: "
Seat Height: "
Arm Width: "
Arm Depth: "
Arm Height: "
Availability and Delivery
Made in Portugal from a blend of linen and cotton, our Washed Linen Cotton Bedding Collection creates an airy, textured feel with a casual drape. This blend has the relaxed look of linen with the easy care of cotton.