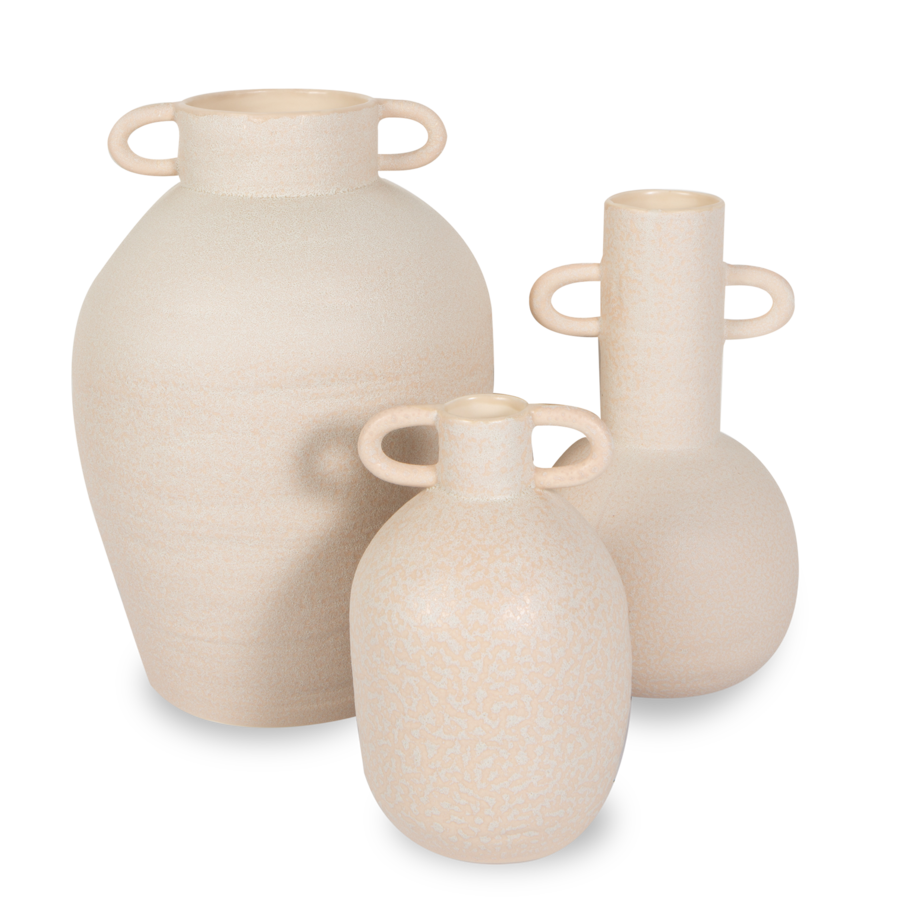 Description
Reminiscent of an antique urn, the Long Vase in white features loop handles and a rounded organic form. This piece was designed in Sweden.
Small - 5.5"w x 9"h
Medium - 7"w x 12"h
Large - 9"w x 15"h
Product Code:
Measurements
Width: "
Depth: "
Height: "
Additional Measurements
Seat Width: "
Seat Depth: "
Seat Height: "
Arm Width: "
Arm Depth: "
Arm Height: "
Availability and Delivery
Our Long Vases come in a natural white colour as well as in black. They add a textural element and are an excellent vessel to display greenery and branches.